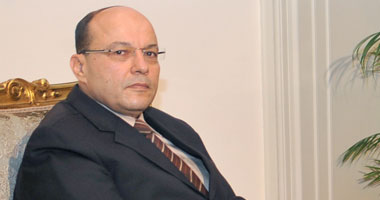 Chancellor Talat Abdullah, Attorney General, that the real crisis which faced since he took his work and so far, is suspended Actinabat, and exit a large number of leaders of the public prosecutor, demanding an end to their assignments on behalf of the working judiciary, pointing out that he is trying hard to mandate another team of
or eliminate judicial inspection to work in his office, and distribution of work vacant Actinabat.

He warned the public prosecutor told reporters on Monday, the repercussions of all vigils, whether in support or opposition, especially in the presence of congestion in the Egyptian street, pointing out that some of those stances evolve sometimes witnessing riots, can inflict injuries with some, like
What happened recently in some poses, as well as many of the vigils, whether supporters or opponents occurred during the violence or interference on the part of others to exploit the event.

Chancellor Talat Abdullah Attorney General had started its work since this morning in his office in Dar Supreme Court, where it reviewed some of the issues and disposal, and the continued progress of the investigations in an accident Judges Club, which took place yesterday evening, and guaranteed by the assault on Judge Ahmed ulna club president, also reviewed
Attorney General issues and correspondence received by him from various prosecutors and Technical Office, and also reviewed some communications from citizens and lawyers, and the allocation of specialized prosecutors to start investigating.